This is a unique opportunity for the fresh graduate or master degree students to start their career in Medical Device Quality Management.
What we offer is an opportunity in
• Getting exposure from AdviQual Senior Consultants
• Attending technical trainings
• Acquiring knowledge of medical device regulatory affairs (QMS, Risk analysis, validation and more)
• Gathering knowledge of medical device production processes and regulatory standards
• Gaining experience on the job, by involving multiple on-going customer projects.
• Learning online tools and collaboration applications.
• Dealing with customers and fast-changing consulting projects
• Delivering punctual tasks under stress.
Requirements we are looking for
• Advanced English (reading, writing and speaking)
• Strong time management skills with the ability to manage multiple competing priorities
• Bachelor's / graduate degree in Bioengineering, Chemical Engineering, Genetic Engineering or similar Engineering/ Life Sciences degrees from reputable universities, hoping for a career in the medical device sector
• Really ambitious to learn, conduct research and follow-ups
• Goal oriented, highly flexible, dynamic, self-confident good, team-player
• Able to handle stressful and fast-paced tasks
• Exceptional interpersonal and communications skills, energetic positive attitude
• Did we mention Good command of English? Yes, indeed we are serious about it :)
• Minimum 2 days of work in a week at AdviQual office in BEYLİKDÜZÜ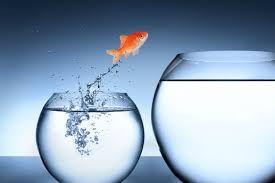 Nice to Have – (Preferred Qualifications):
• Medical Device Internship experience
• Knowledge of Design Controls
• Any test results such IELTS or TOEFL
At the end of an extensive training period, The Junior Quality Specialist candidate is going to evaluate for the below abilities
• to help the clients in determining methods, techniques, and evaluation criteria for medical devices.
• to assist ISO, EN, MDD, and QSR requirements.
• to support AdviQual Senior Consultants to implement, support, and sustain elements of Medical Device Quality System through procedure generation, training, auditing, and technical support.
• to support AdviQual Senior Consultants for the new product development projects at client times, in terms of Quality Engineering View.
• to work with a team to develop methods and procedures in order to ensure that the appropriate tests are conducted to assure that products meet the required specifications/standards and that the safety and reliability of products are established.
• to support AdviQual Senior Consultants in product requirements, risk management, test methods, and statistical analysis.
According to the 3 month performance of the candidate, a long-term contract is going to be signed as a Junior Quality Specialist.
Please use this link to send your resume